Right now, I have a lot to celebrate! I have reached over 600 followers in my
TpT store
, I started this brand new blog so we can share ideas, and I am in Las Vegas for the SDE and TpT conferences!
Here are some pictures from my Las Vegas trip so far:
My husband, Ed and I
My friend Gina from All Things Algebra and I are hanging out with our old pal, Gwen Stephani.
I have been to some great conference sessions, have met a lot of wonderful people, and even learned to play Black Jack in the SDE Exhibit Hall!
Now, to the celebration part.
I am so excited to announce this giveaway!
There are three great prizes that you can win. First, you can win $30 credit to my TpT store. You can receive an awful lot from there with $30! I am also giving away $25 credit to my FAVORITE clip artist's store. I just love everything that Sarah from EduClips creates! Finally, my friend Megan donated $25 credit to thirty-one when you order through her. I just LOVE thirty-one (see my last post).
The giveaway will run through this Sunday. I will announce the winners here and on my Facebook page. Good luck and please share with your friends!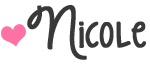 a Rafflecopter giveaway
a Rafflecopter giveaway