Why is it that weeks go so slow but the weekends go so fast? We had a busy weekend and my cousin got married last night which was a lot of fun!
I'm excited that I'm linking up with Teaching Trio's Sunday Scoop again! I have discovered some great blogs each week and it's nice to know that I'm not the only one stuck with a ton of laundry each Sunday!
I went to a wedding yesterday which was so much fun but now I feel like I have so much to catch up on before going back to work tomorrow. Bummer! I wish we could have 3-day weekends every weekend.
Speaking of 3-day weekends, not only is next weekend a 3-day weekend but it is also our 5-year anniversary on Friday. I am trying to think of something we can do to celebrate and I need some help with ideas. Do you have any?
Lastly, I am SUPER DUPER excited to be a part of Kennedy's Korner's milestone giveaway. I met one half of the Kennedy's Korner sister team, Karen Kennedy, in Las Vegas for the TpT conference. She is a wonderfully sweet teacher from Buffalo which is where I went to college and met my husband.
Kennedy's Korner just hit one of TpT's milestones which is a HUGE accomplishment worth a big celebration! And so, we CELEBRATE! Check out these great prizes below and be sure to enter!
My product is featured in the grades 4-5 pack which also includes a thirty-one lunch bag and a TpT gift card! Woot! Woot!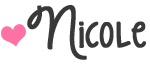 a Rafflecopter giveaway
a Rafflecopter giveaway
a Rafflecopter giveaway