A few years ago, I was teaching in a 3rd grade inclusion classroom and we had a new boy. The kind of kid that comes with a very fat file. The first interaction I had with him was during our Meet The Teacher Night. The only thing that he did was scream, "Computer!" over and over. His father ushered him out after a few minutes and I held my breath until the first day of school.
There wasn't much of a difference in his behavior the first few weeks of school, unless you count it getting worse. In addition the the constant yelling and screaming, there were violent behaviors that included hitting, kicking, and throwing objects. Logan was used to being in a self-contained classroom and everything that came with an inclusion classroom was overstimulating.
It was difficult for our team to get to know Logan. He was essentially non-verbal. His mom provided us with some insight and gave us some tips on some unique strategies that she used at home. We finally pulled together an intense program that included 1:1 adult support and a behavior chart that offered incentives every 20 minutes.
It was a long, difficult year. By the end of it, Logan was able to spend some of the day in our inclusion classroom without being very disruptive to the rest of the class. He was starting to participate in brief interactions with his peers. He was displaying less angst and confusion about the world around him.
One amazing talent that Logan possesses is being able to recall the rolling credits from various movies and television shows. He opens a new document and types in a credit before erasing and typing in the new credit. He even hums the song that plays during that particular set of credits. It is truly amazing to watch.
Over the last two years, Logan has blossomed. He has become more social. He even initiates interactions with his peers sometimes. Most days, he becomes overrun with a case of the giggles right after lunch. He still enjoys the computer, especially typing in the credits. And he has formed a special bond with his 1:1 Teaching Assistant.
We has also found another AMAZING talent! Logan can harmonize perfectly! While rehearsing for the holiday concert, it was discovered that Logan has a beautiful voice and could harmonize without ever being taught! Our music teacher asked if she could showcase him which is usually reserved for the 6th grade students.
On Friday, our 5th and 6th graders got together for one last rehearsal before their concert on Tuesday. Our team of teachers walked down to pick up our classes just in time to hear Logan on the microphone.
There was not an adult with dry eyes in the room. It was so powerful to watch this little boy that was in crisis two years ago, be able to stand in front of 130 of his peers and 10 teachers and sing his heart out.
I cannot wait to sit in the front row with Logan's parents on Tuesday night. I better bring some extra tissues!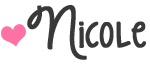 * Logan's name has been changed to protect his privacy.