A great group of Special Education Teachers and I have joined together to have a month-long blog hop full of awesome surprises!
The coolest thing about this hop is that you never know what you're going to get! When you click on the secret envelope, you might find a really awesome idea, a giveaway, a freebie, or another phenomenal post from some amazing special educators!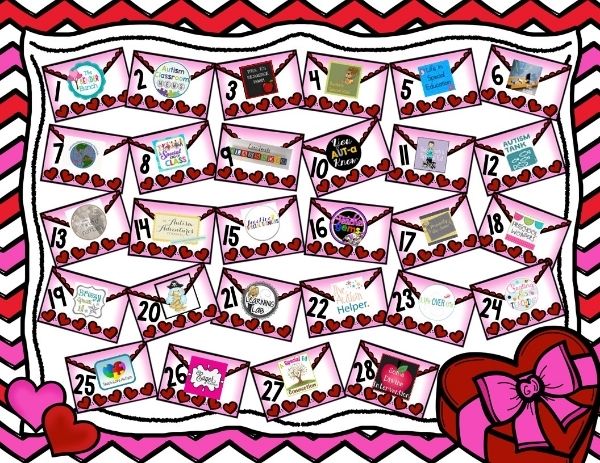 Click on an envelope each day to find your surprise!
If you're looking for some Valentine's Day ideas for your classroom, here are some of my fun heart-themed products:
Don't forget to check back here each day to find out which special education blog will have your Valentine's Day surprise!